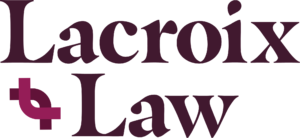 Miram Lacroix is an immigration attorney passionate about the freedom of movement, uniting/reuniting families and empowering other small businesses. She came to us with a vision and a message, and we were able to carry that message through a new logo and a custom WordPress website that not only helps her reach more clients, but also that matches her passion for people.
Services
Design & Branding
Web Design
Web Development
Print Design
Deliverables
Custom Logo
Business Cards
Custom site design
Custom WordPress site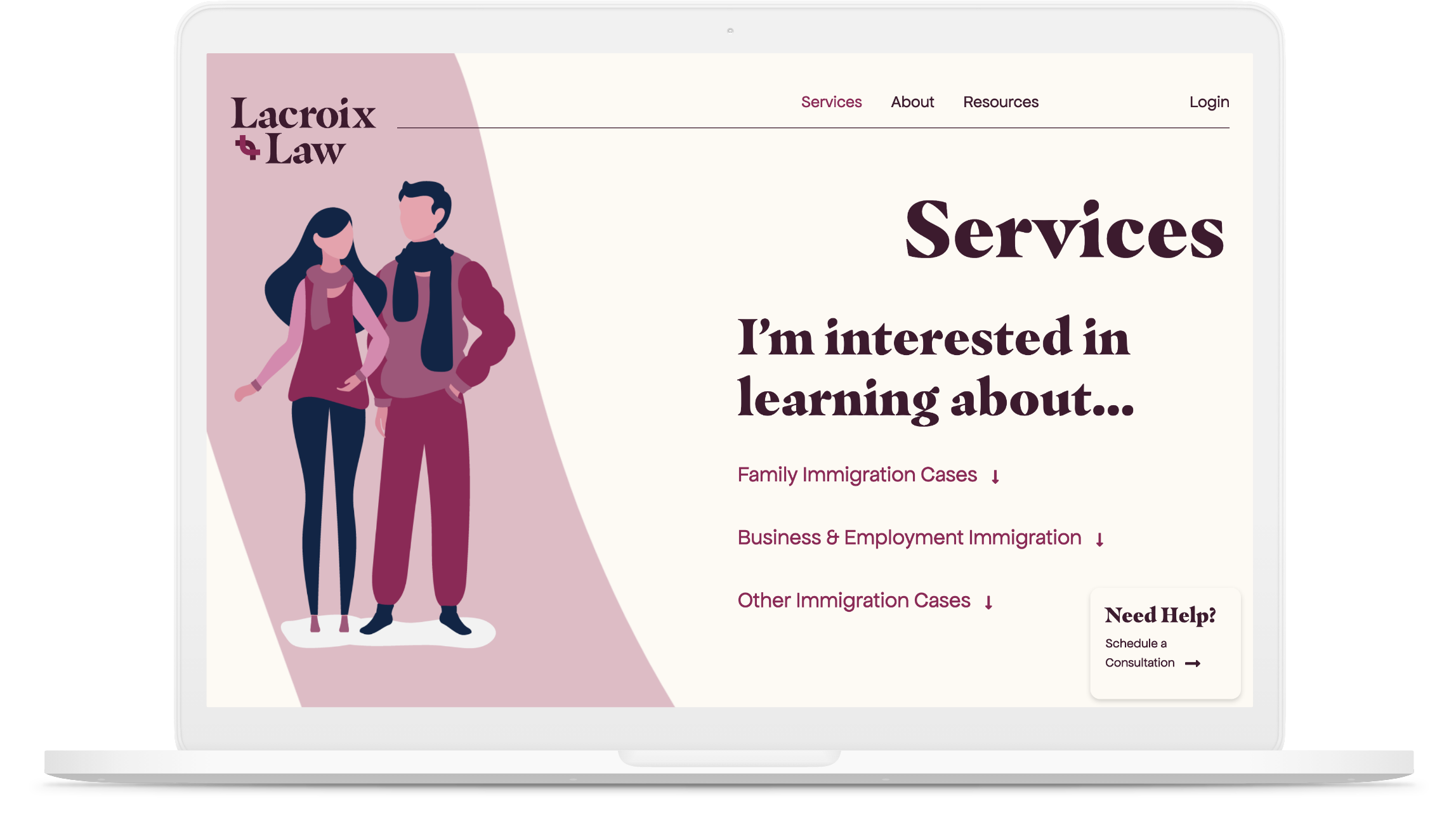 "I have been blessed to run an immigration practice that allows me to use my passions to help my clients and their families.​"
-Miriam Lacroix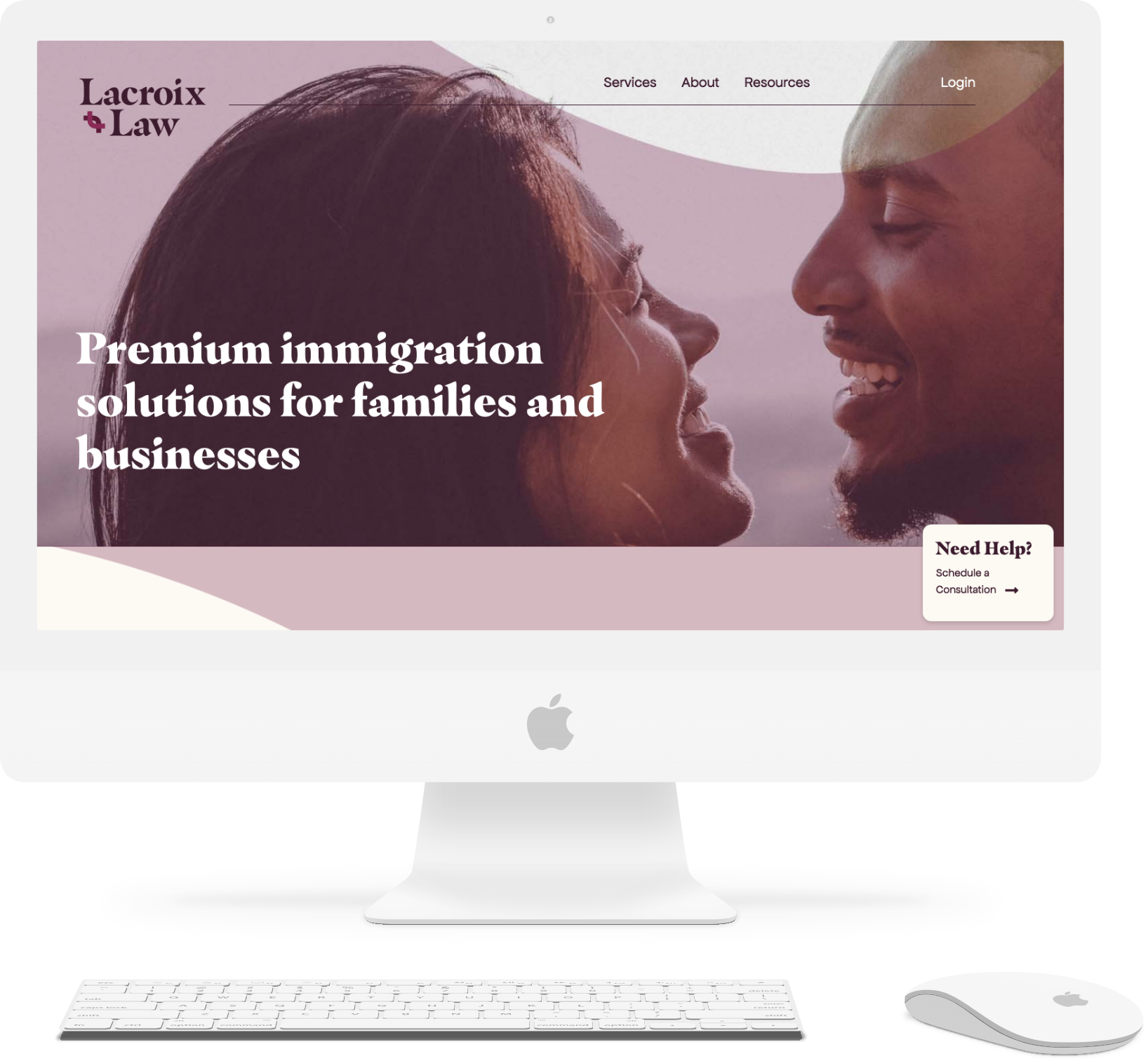 When you think of a law office, especially one focused on such a serious area of practice, pink tones may not be the first colors that come to your mind. Miram had a different vision though--her only ask at the start of the branding design phase was for us to incorporate some kind of "berry" hue into the scheme. We were able to land on a logo and color palette that's not only centered around these pink colors, but we did so without sacrificing any professionalism, and created something that fits Miriam and all of her clients.
First impressions are key
Once the website launched, we were delighted to be able to help Miriam create business cards she could be proud of. With her new logo and brainding guidelines, we laid out various options for her to choose from. Once we decided on a final design, we had them printed on matte cards with a luxurious spot gloss to give them that extra layer of attention to detail that perfectly reflects Miram and the way she does business.
Tell us more about your project and how we can help bring your ideas to life!