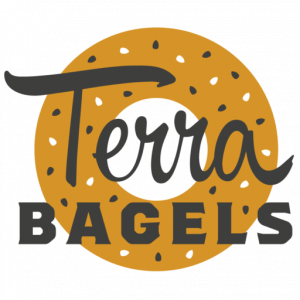 Terra Bagels came to us needing a logo and a website for their new brick and mortar bagel shop. After meeting with the owner and head chef, our designer created a classic logo that is instantly recognizable to anyone who's had the pleasure to enjoy one of their delicious bagels. Upon completion of the logo our designer took the colors defined in the logo process and developed a modern design for the TB website. The result is a modern, clean, and easy to use website that highlights Terra Bagels' unique atmosphere and creative bagel offerings. 
Services
Design & Branding
Web Design
Web Development
Deliverables
Custom Logo
Custom site design
Custom WordPress site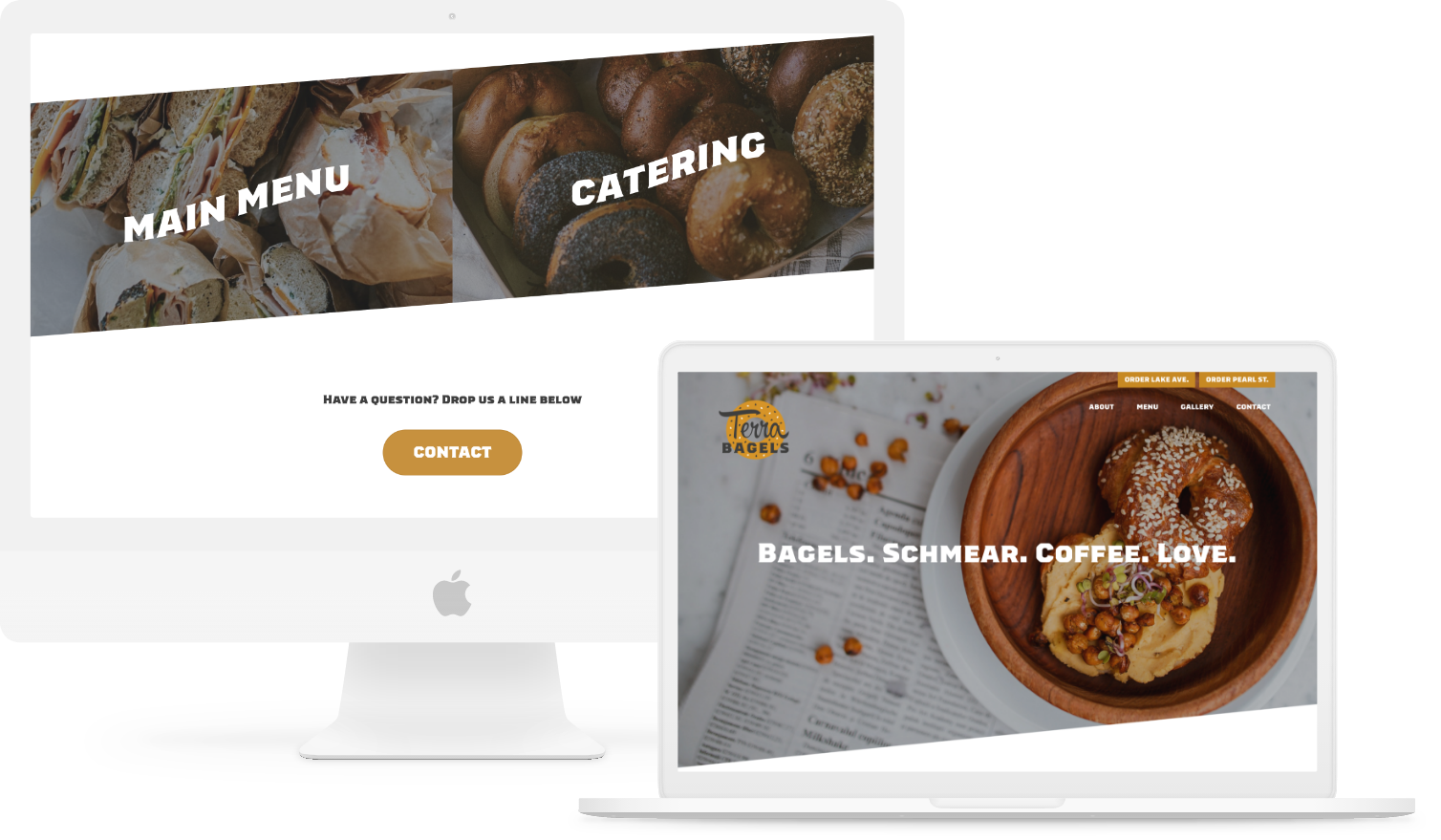 "Your brand is the single most important investment you can make in your business."
-Steve Forbes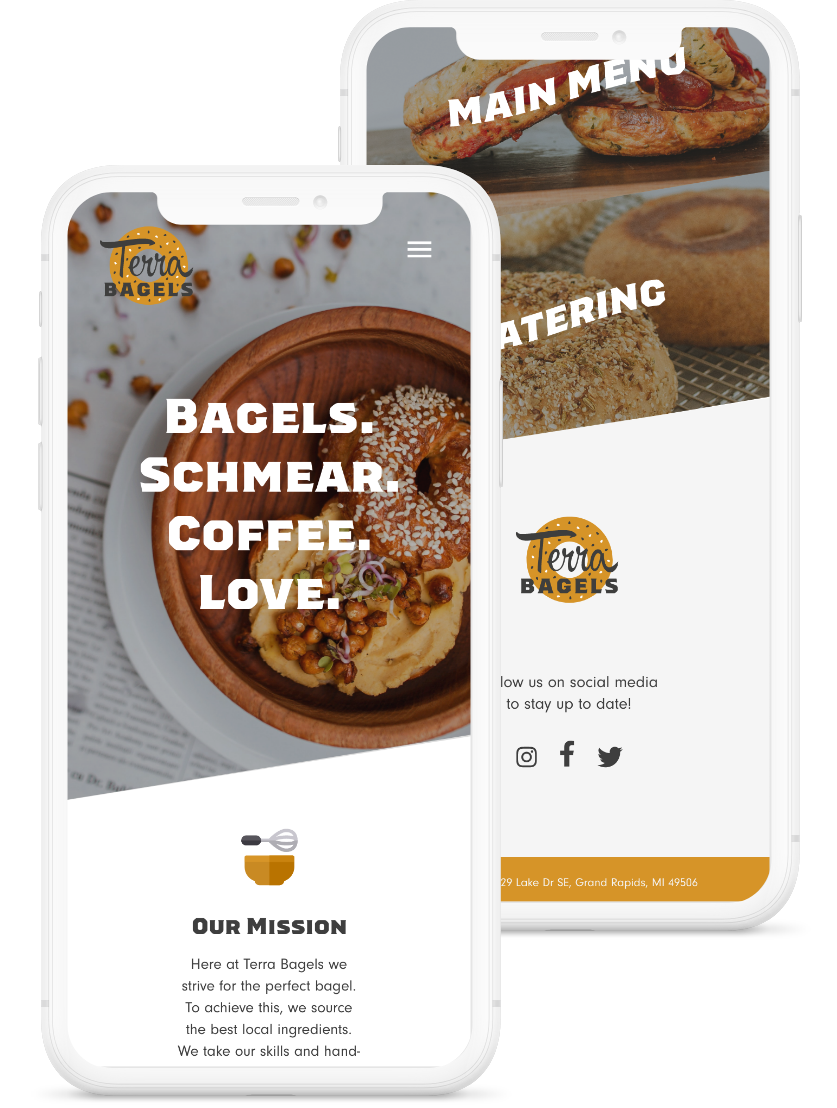 Our team had a great time working with Terra on this website. Customers expect high quality, cutting edge culinary excellence from the Terra brand, so we knew we had to deliver something on par for the online experience. We used impactful, trend-forward details, like diagonally set images, to elevate a simple layout to an exciting experience without sacrificing any functionality.
The Terra logo is one that already carried a huge reputation in West Michigan, so we had a running start with this branding project. While Terra is known for a cutting edge, farm-to-table, elevated dining experience, they wanted Terra Bagels to relay a more approachable and fun message to customers. We landed on a super colorful final product that could effortlessly be applied in multiple ways; to a light up wall sign, shirts, hats, mugs, bag labels, and so much more.
When we launched this project with Terra Bagels, they were working on opening their first iconic shop on Lake Drive. We watched them rise to local popularity, selling out every morning, sometimes hours before they closed. The branding guidelines we set up for them was gleaming like a shining star through their social media channels, communicating a strong sense of their identity to all local bagel fans. Since then, they've opened another shop downtown Grand Rapids and not only does their menu continue to grow, but their brand voice as well. We can't wait to watch them keep reaching amazing heights, and eat more of their bagels! Check out their site here.
Tell us more about your project and how we can help bring your ideas to life!