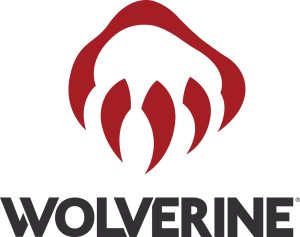 Wolverine and Old Rip Van Winkle are back for a third batch of 1000 Mile collaboration boots to celebrate the work that goes into crafting the coveted bourbon with a new limited-release boot that draws inspiration from bourbon barrels. Mindutopia was asked to capture some lifestyle photos at the distillery.
The Wolverine 1000 Mile X Old Rip boot is handcrafted in the U.S. and features boot heels made from the same American white oak barrels that Old Rip Van Winkle bourbon ages in for over a decade.
We couldn't find a better place for the third iteration of the 100 Mile x Pappy VanWinkle than the famous Warehouse C on the grounds of the Buffalo Trace Distillery, in Frankfort, Kentucky. The historical setting was the perfect backdrop for this one-of-a-kind product. We anticipated any and all lighting and lens adjustments needed to capture the character of the distillery, the richness of the wood, the texture of the leather, and the glow of the bourbon.
Anytime we get to collaborate on projects that involve both immense craftsmanship and paying-it-forward, we're all in. 100% of the proceeds from this boot benefited the mikeroweWORKS Work Ethic Scholarship and the National FFA Organization, supporting the future of American craftsmanship.
This design inspiration of Batch 3 of the Wolverine 1000 Mile x Pappy VanWinkle boot is the Number Four barrel char that's used by Buffalo Trace. Capturing the harmonious aesthetic between the boots and the barrel was one of the biggest triumphs the project.
Tell us more about your project and how we can help bring your ideas to life!