Makers of the web - all worlds, all time Makers of the web - all worlds, all time Makers of the web - all worlds, all time Makers of the web - all worlds, all time
Custom web design & development in West Michigan
"We love working with Mindutopia! They are creative, talented and easy to work with. From initial discussions on our project to drafts and execution we were very happy with their communication throughout the process and timeframe. We would confidently encourage anyone looking for web design to connect with Mindutopia."
Clark Frain - Terra Bagels
"Mindutopia has been a phenomenal company to work with! Cannonsburg Ski Area has been a customer with them for 5 years, and their customer service has always been professional, reliable, and of the highest quality. They work closely with us to make sure that our online presence fits our needs and reflects our brand. We recommend Mindutopia to any business that is looking for a new website designer!"
Danielle Musto - Cannonsburg Ski Area
"It is not possible to say enough good things about working with Mindutopia! They have exceeded my expectations in every way, from a beautiful design to incredible, custom functionality and everything in between. It is amazing how they translated the jumble of crazy ideas in my head into exactly what I wanted. Additionally, the team at Mindutopia has stellar communication skills and kept up with the fast timeline I needed to meet. Run, do not walk, to hire them!"
Kerriann Stout - Vinco Prep
"Mindutopia has always been ready and quick to help. Our Running in Silence website has thrived with their care and attention to our needs. Not only is Mindutopia reliable, but also friendly and easy to work with."
Rachael Steil - Founder, Running in Silence
"Mindutopia goes above and beyond in many ways. They serve their clients well with creative work, quick responses to client's needs and are always polite and professional. They are our go-to for anything digital and web related. I'm always recommending them to colleagues and other professionals!"
Sara Merritt - Harper Collins Publishing
"I've had the opportunity to work with Mindutopia for over 2 years now and they always deliver top-notch web development services. I would strongly recommend the team at Mindutopia for any web site development project, they deliver on-time and within budget and are true experts in their field."
Mike Simon - Mindscape
"What an incredibly talented group of web specialists! Every one of them: creative, professional, energetic, empathetic, service-oriented and FUN. The team is very patient with me—a technologically handicapped business owner who relies 100% on their expertise and guidance. I highly recommend!"
Caroline Cook - Grand Rapids Running Tours
"I've been engaging Mindutopia to design, develop and implement web sites for my clients for the past 8 years. Every client expectation has been surpassed by the work performed by Mindutopia. I have nothing but confidence in their ability to deliver a quality product."
Mike Drajka- Hungerford Technology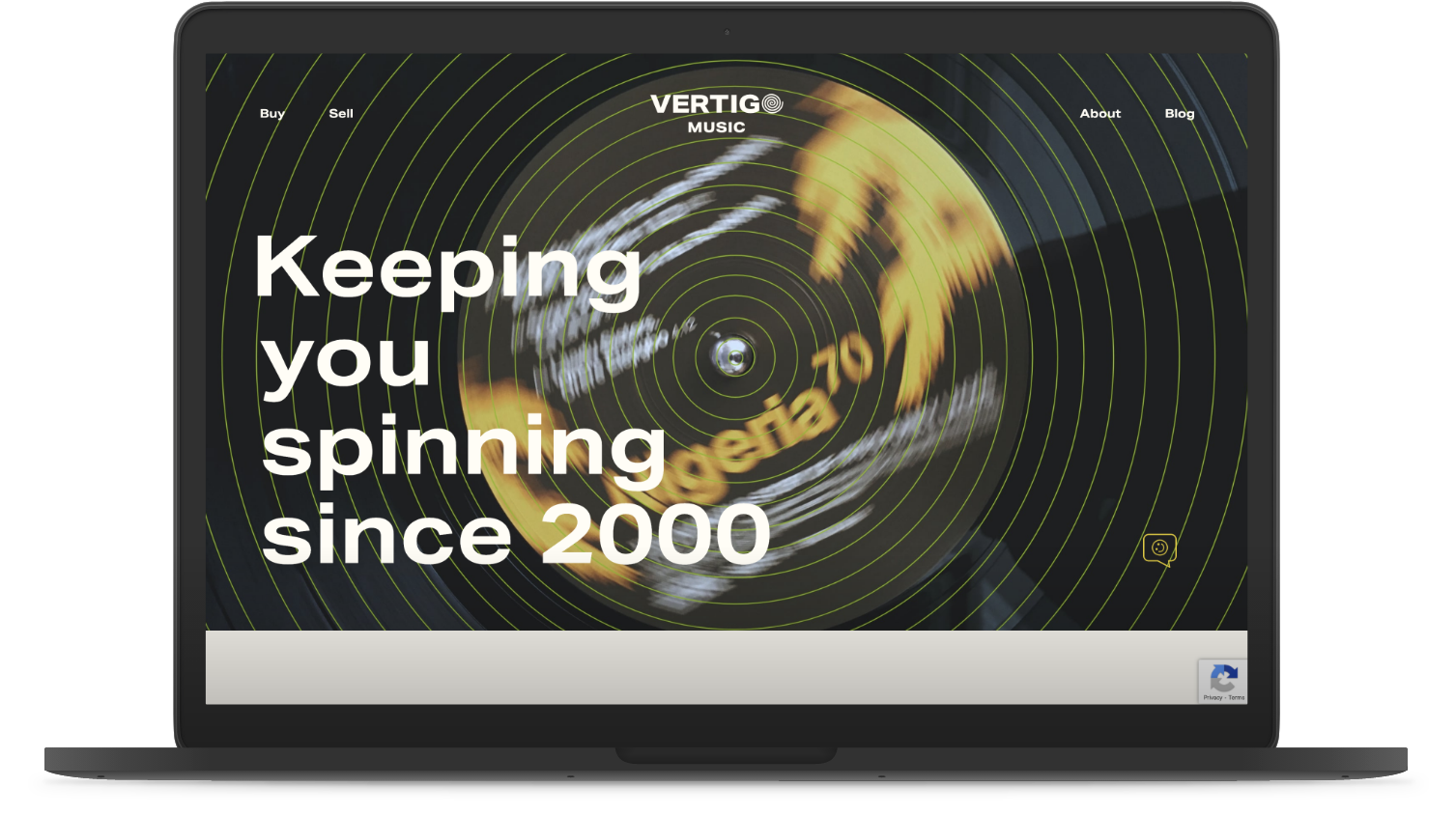 Design + Development + Photography
Grand Rapids audiophile favorite Vertigo Music was in sore need of an updated website in 2021. After meeting with the owner and staff our designer devised a fresh layout that not only made it easier to announce new record releases, but also told the story of the Grand Rapids staple. Our photographer took both exterior and interior shots of the record shop (including some crate-digging customers) and it all came together into a funky fresh new site.
Design + Development + Branding
Terra Bagels came to us needing a logo and a website for their new brick and mortar bagel shop. Working closely with the owner and head chef--our team was able to craft and deliver both a high quality branding campaign as well as a modern, easy-to-use website for customers looking to order delicious bagels online.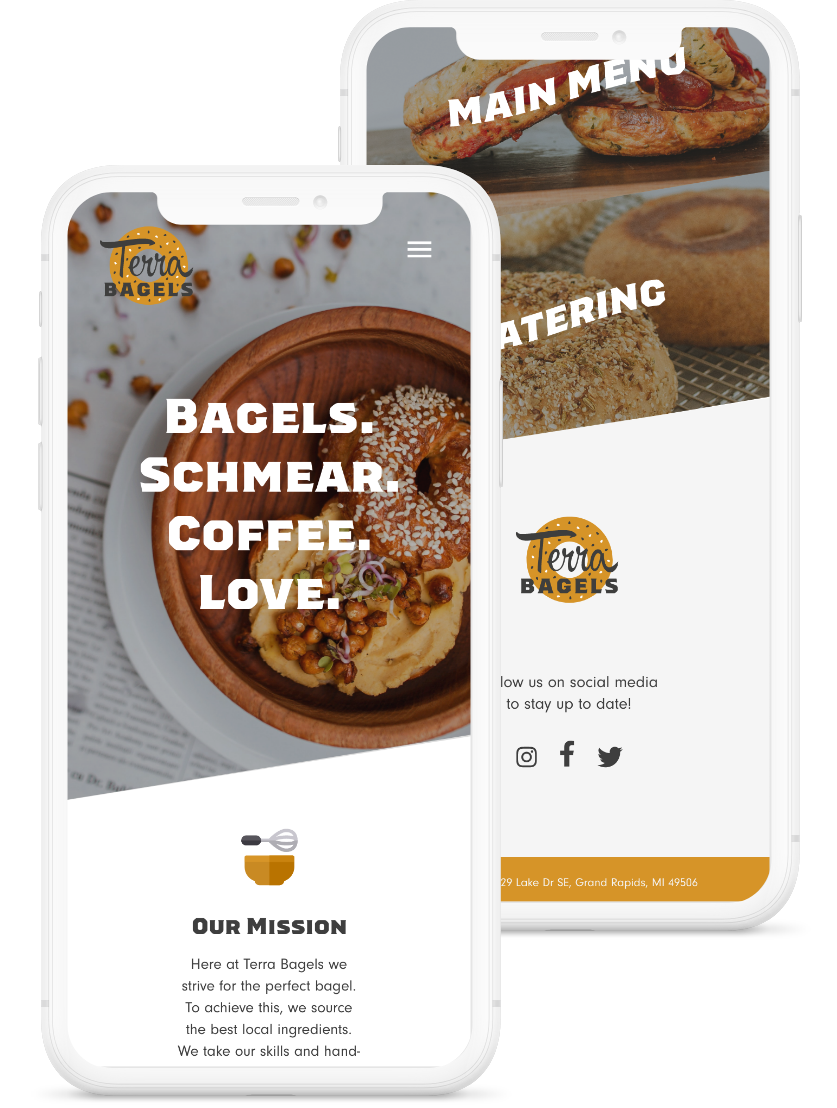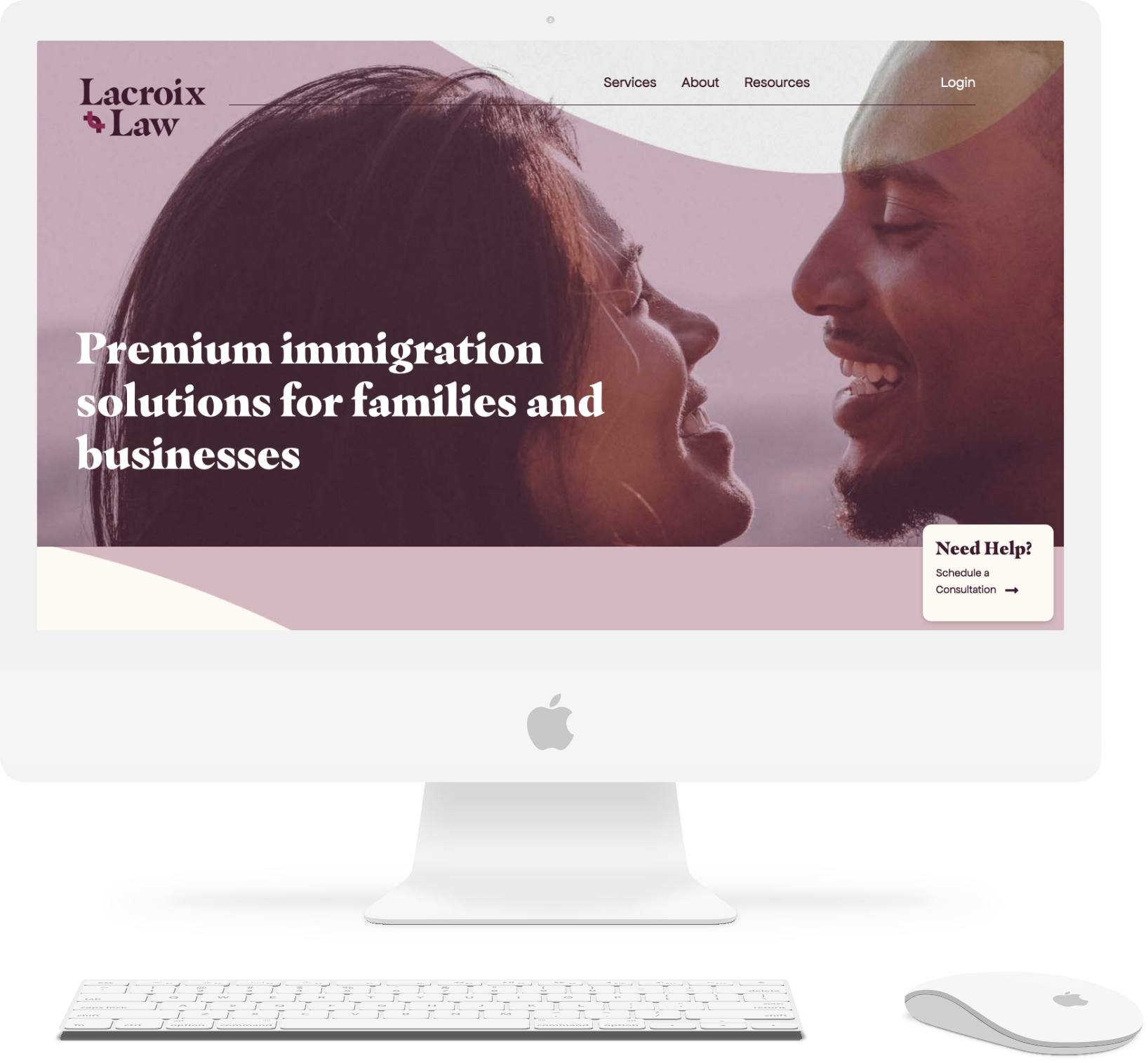 Design + Development + Branding
Miram Lacroix is an immigration attorney passionate about the freedom of movement, uniting/reuniting families and empowering other small businesses. She came to us with a vision and a message, and we were able to carry that message through a new logo and a custom WordPress website that not only helps her reach more clients, but also that matches her passion for people.
Trusted by great companies across the country